Posted on 03. Jan, 2011 by Christina in Create Your Legacy, Success Mindset
Hey There, My Dear Sweet Friends!
Are YOU Ready To Rock?
WELCOME to… ChristinaYork.com!
The DOORS have officially Opened! The House is a Rockin, So Don't Bother Knockin… Just Come On In!
I'm so EXCITED and I can't wait to share with you all that I have planned for you during this SPECIAL week!  Please Join me!
* Rockin Hot New Videos and Content!
* Hot New CONTEST all week long -  Build up points to win my Grand Prize on Friday! You're going to love it, I promise!
I WANNA ROCK YOUR WORLD!
This day is a huge day for me, my friends… I'm so glad you're here with me for my big event! What if YOU dream Big Dreams and you fail… Do you give up? Not in a heartbeat, if you believe in your dreams… I believed in mine! My journey was a long, hard, lonely rocky road to no where… but you see, I'm used to Rocky Roads… I live in the Rocky Mountains in Idaho! There's always a few pot holes and bumps on the roads to happiness here in Idaho, but isn't there any where we live? I had to learn how to avoid them obstacles in my life and drive my vehicle completely around them so I could get to where I was going! The "Yellow Brick Road" that leads to my Happiness, Dreams and My Life! Didn't Dorothy experience a few bumps on her road too?
The dream begins with a teacher who believes in you, who tugs and pushes and leads you to the next plateau, sometimes poking you with a sharp stick called "truth."  ~ Dan Rather
Man, isn't that a POWERFUL quote!?! It's the truth! I wouldn't be celebrating with you all here today if I wouldn't have had someone believe in me! Thanks Amanda-Marie… You're my Rock Star! I had everyone around me saying… "Just Give It Up", Chris… haven't you tried just about everything to change your life? Yep, sure have!  So what if I would have listened to them?

My Little Secret…
I DIDN'T want to hear all their smart ass remarks! Oh, here we go again… what's she doing this time? There she goes being a dumb ass again, won't she ever learn to quit wasting her money? She's such a sucker for everyone's BS line! All they want is her money! DON'T even think about talking to me about what you're doing… I could care less! Yep, I've heard it all over and over again through out my life… the excuses WHY I shouldn't go after my dreams! 
That's why I didn't share what I was doing with anyone, not even my honey! He just knew I was spending a whole lot of time on the computer, not knowing all the knowledge I was obtaining in this little brain of mine! He thought I was just wasting my time again, see he watched me do that for the past couple of years of experimenting with other opportunities online. He's tuned into all the possibilities out there for us now and has became my biggest cheerleader… luv you hon… Let's Rock Our World!
I fell in love with this quote below and the true meaning behind it! It's my new motto!
"Knowledge is Power!" ~ Schoolhouse Rock!
 Sing Your Heart Out, Shout Out At The Top Of Your Lungs, Kick Off Your Shoes and Let's Start Spreading The News! Rock The House! Enjoy…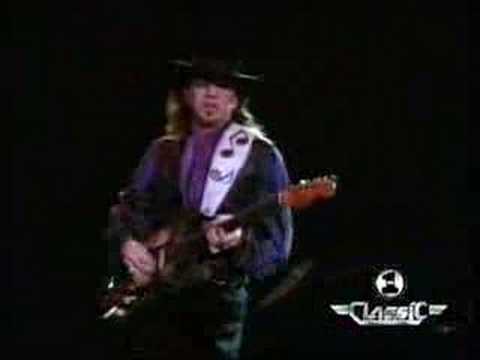 * Hot New Videos and Content!
* Rockin Hot New CONTEST all week long …
Build up Your points to win a Smokin Hot Grand Prize on Friday!  
Your Rocking Hot Tips For The Week:
Tuesday, I'll be sharing with you a little bit of How Building A Personal Brand Around YOUR Passion (like Oprah, Nike and McDonald's) Can Rock The Internet in 2011! You will learn WHY Spam Lunch Meat and Entrepreneur's don't mix and WHY they don't taste good together either.

Wednesday, I'm going to Rock it out by sharing with you some kick ass blogs that are rockin the Internet right now by sharing their PASSION! You definitely DON'T want to miss out… You're going to love it, I promise!

Thursday

, I have a Fun blog post and video that's going to have you thinking… WHAT! Did I really just see her…? What??? You won't know unless you come back to my blog! Hehe, a little tease, you're going to be thinking to yourself is this chick crazy… she must be out of her mind! Only a "Country Girl" can experience something like this! You're going to be blown away!
Smokin Hot Contest Giveaway…
Friday, Is the big day when I announce the big winners of my Smokin Hot Contest! During this week you will have several ways to earn points:
Sign up for my "Free Report"… To Succeed In Life & Social Media Marketing You Need 3 Things! (earn 15 points toward Grand Prize, see down below for details)

Monday ~ (today) comment on this blog post – (earn 3 points toward Grand Prize)

Wednesday ~ Leave me a comment if you loved the kick ass blogs and Why! ~ (5 points)

Comment on other post you enjoy on my blog ~ (1 point each)
Your Smokin Hot Gifts Drawing:
 Friday I will be drawing for my 3 Top Winners! I add up all the points and I'll be taking the top points earned and drawing them out of a hand-turned pottery bowl.
My Grand Prize Winner: 1 hour Mentoring Class, a $97 value (on skype)
Second Place Winner: 1/2 hour Mentoring Class, a $47 value (on skype)
*** Don't have Skype… no worries it's totally FREE and so easy to use! It's the bomb, my friend! You're going to luv it!
Third Place Winner: The Success Principles by Jack Canfield.. How to Get from Where You Are to Where You Want to Be! ($17.99 value) from Amazon.com
Earn Your Points and let's have some fun! Grand Prize give away on Friday!
Comment on this blog post right now (see comment area below) you'll earn your first 3 points towards the Grand Prize at the end of the week! YEAH!
Wow! Earn 15 points right now for requesting "My Free Report"… you're going to Luv it! (Name and E-mail on the right).
Thanks a Bunch! 
I'm so glad you're here with me and that you can be a big part of my JOURNEY towards the next adventure in my life! We're going to have a blast!
To A Hot Rockin New Year of Success and Happiness For All My Friends,